Cleaning items
Cotton swab

Sponge

Soft brush

Brush with a long handle
Point
01
Remove each part.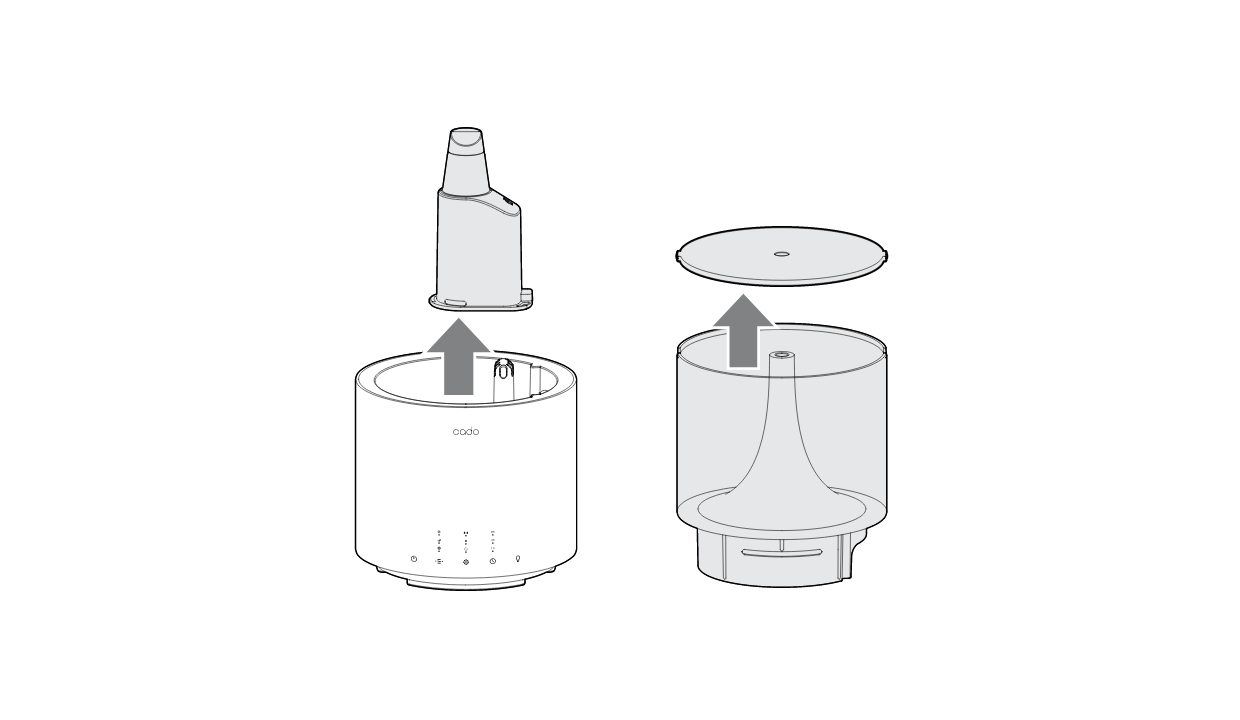 Point
02
With the operation button side facing up, discard the water remaining in the water tank and rinse it.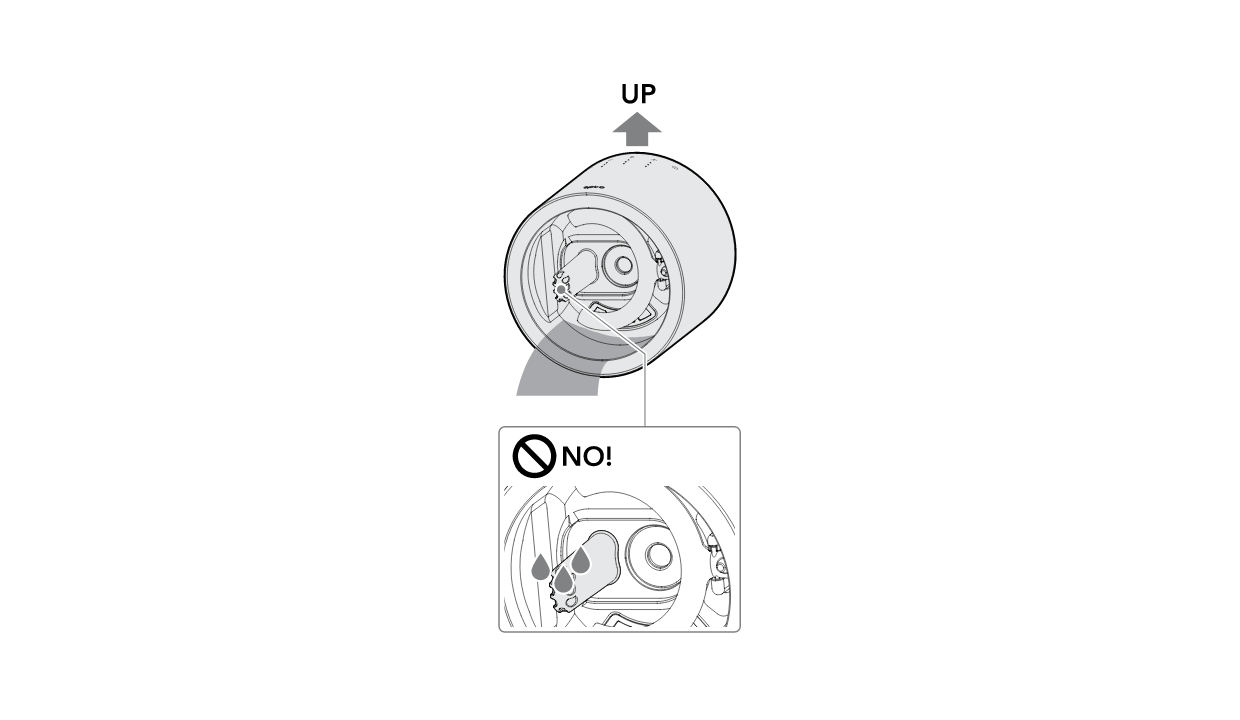 Point
03
Use a soft brush or a sponge to clean the nozzle and antibacterial plate with water.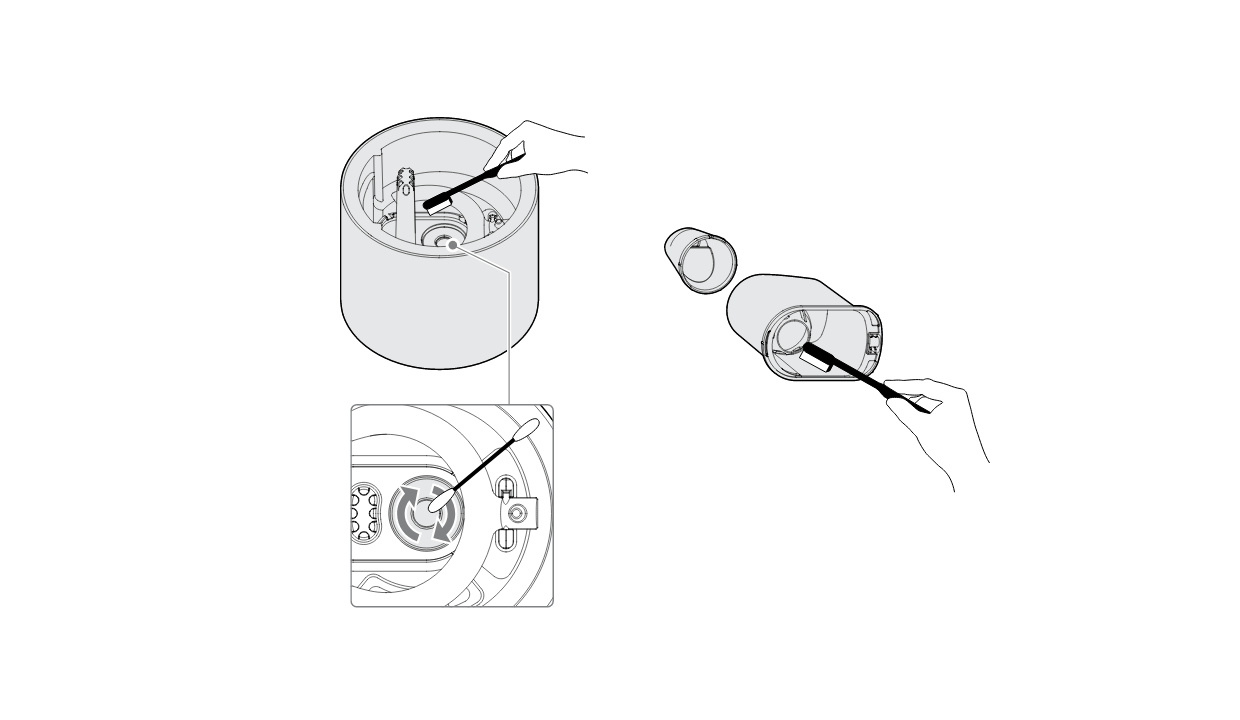 Point
04
Clean the duct and water tank with a soft brush or sponge. Wash off contamination on the mist outlet with a soft brush.