Cleaning items
Soft cloth

Brush

Vacuum cleaner
Point
01
Vacuum dust on and inside the air inlet and air outlet, as well as inside the base unit by using a vacuum cleaner or the like. Alternatively, use a soft cloth and wipe them off.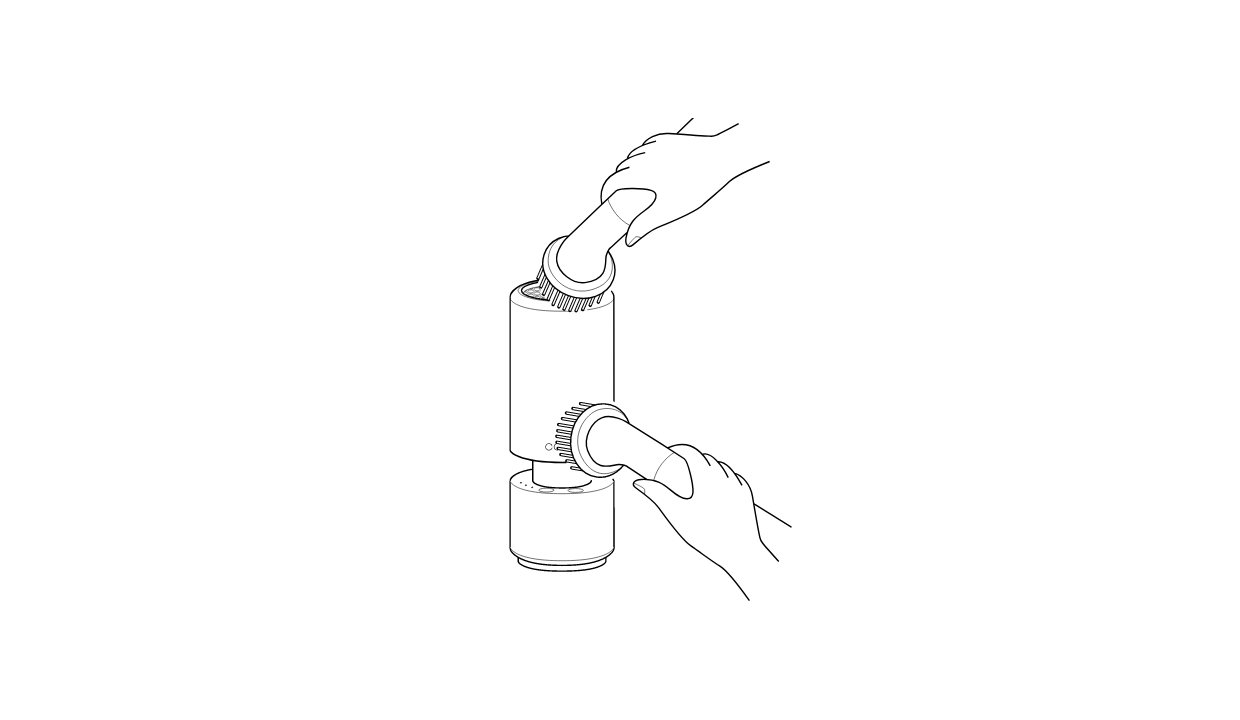 Point
02
Turn the top cover clockwise and pull it up to remove dirt inside with a cotton swab.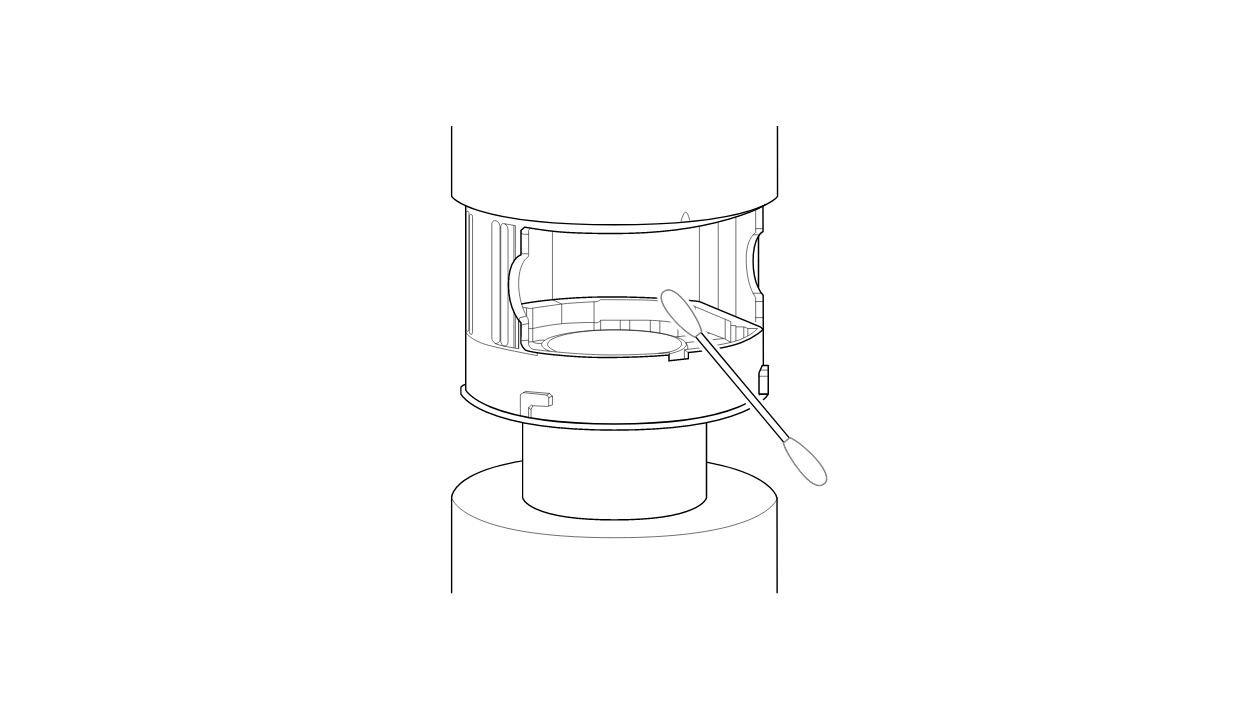 Point
03
Use a vacuum cleaner to remove dust from the filter.